This summer, dive into the mythical world of taverns with the exhibition Broue. L'homme des tavernes, which will be presented from May 20 to September 5, 2022. Created and presented for the first time by the Musée de la civilisation, this exhibition is an invitation to immerse yourself in the unique atmosphere of the taverns of the time and to visit the backstage of the legendary play. Since the original cast retired in Sherbrooke in 2017, receiving a vibrant tribute from an already nostalgic audience, MNS2 was the perfect place to revive this iconic play of Quebec culture.
To begin with, you will be transported into the world of 1970s taverns, an immersion both in sound and vision, to then enter the universe of the cult work that has marked the imagination of Quebecers for 38 years. You will discover the original sets, accessories and costumes, but also have privileged access to the thoughts and reflections of the artisans. The exhibition is outside the Museum's usual range of activities and is an opportunity to lighten the summer program and welcome a wider audience. It is the great difference between science and popular culture that allows us to attract a public that would not otherwise visit the Museum.
You can't separate science from popular culture!
Since the scientific perspective is part of the DNA of MNS2, this exhibition can be seen as an opportunity to explore other forms of science, such as ethnology and sociology, which relate more to human society and different cultures. Broue is a notable piece of our Quebec cultural heritage, and MNS2 wishes to preserve it by giving it a second life as an exhibition. This is a unique opportunity for visitors to go backstage, to live the theatrical experience from the inside and to take a new look at this true social phenomenon.
The Museum is an institution driven by a constant desire to engage and innovate, and expanding this reach is the perfect opportunity for the team to share its passion with more people and spark their curiosity. It is therefore with openness, happiness and excitement that MNS2 will welcome you very soon to present this unique exhibition that will add to its already rich program!
An exhibition designed, produced and adapted for touring by the Musée de la civilisation.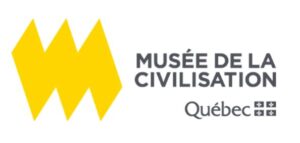 Presented at the MNS2 with the generous contribution of